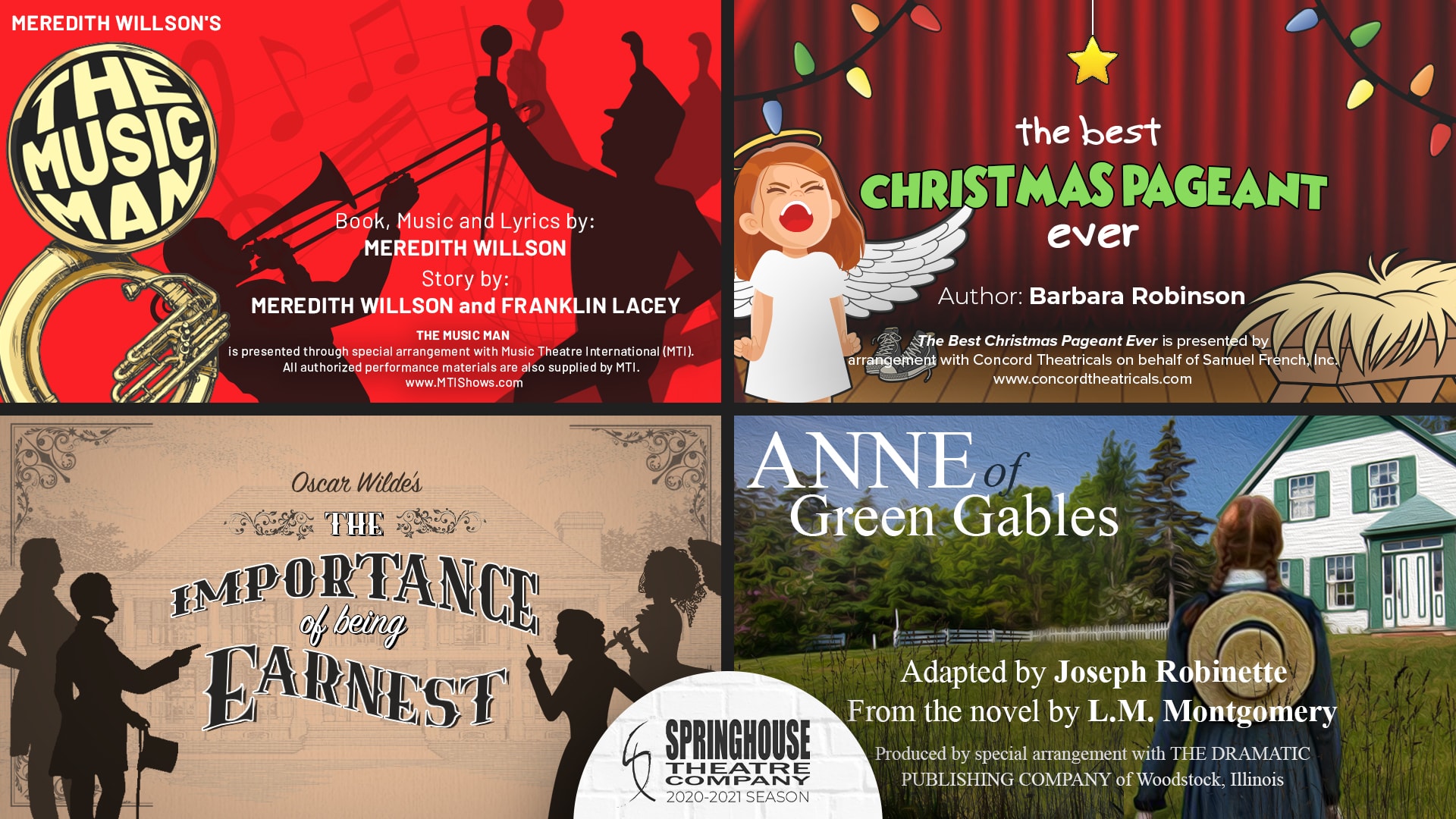 September 10, 11, 17, 18, 24, 25, & 26
Some things do not age well while other things improve with age. Meredith Willson The Music Man was the Tony Award-winning Best Musical of 1957, but it is still as meaningful, delightful, and creative today as it was 63 years ago. The music continues to be catchy, fun, accessible, and moving. The story of a fast-talking con man coming to a Mayberry-esque small town only to find that reality can be both hard and lovely is one that bears retelling again and again. The Music Man is filled with eccentric characters you will long remember, and song after song that you will find yourself humming and singing for days and weeks after the curtain falls.
December 3, 4, 5, 10, & 11
The Best Christmas Pageant Ever is the story of how what should have been a disaster turns into a truly beautiful thing. It is the story of how "outsiders" who don't really understand what Christmas means and how it is "supposed to be done" intrude on the annual church Christmas Pageant. In their fresh simple literal embrace of the story, they unknowingly cause the "insiders" to discover that perhaps they were the ones who really didn't understand. This fast-paced evening will provide plenty of laughs along the way while leaving you with a heart full of new perspective for this truly holy season.
February 11, 12, 18, 19, 25, 26, & 27
The Importance of Being Earnest is the most famous stage play by the Irish writer Oscar Wilde. It is a comedy of manners, but don't be put off by the "manners" part. You don't need to be a high brow to laugh at the escapades of high brows, especially when the wit is as truly sharp as Mr. Wilde at the top of his game. Not only is the script quite funny, but the plot with its twists and surprising turns will keep you totally engaged. Though this play is still widely performed, it has never been done by Springhouse Theatre before. It's time we corrected that oversight. Come and see why it still delights audiences 126 years after it first opened on Valentine's night.
April 22, 23, 29, 30, & May 1
Few stories are as beloved as Anne of Green Gables. The orphan Anne Shirley comes to live with an older couple (brother and sister) in the small town of Avonlea on Prince Edward Island. Anne is eager, earnest, smart, and disaster-prone. Everyone who comes into contact with Anne is changed and for the better. You will be, too. This will be our third time to produce this excellent adaptation by Joseph Robinette. It seems we simply must do it again every six or eight years. May that always be the case, because it is always uplifting and delightfully life-changing as we learn to see things through the eyes of Anne and the citizens of Avonlea.