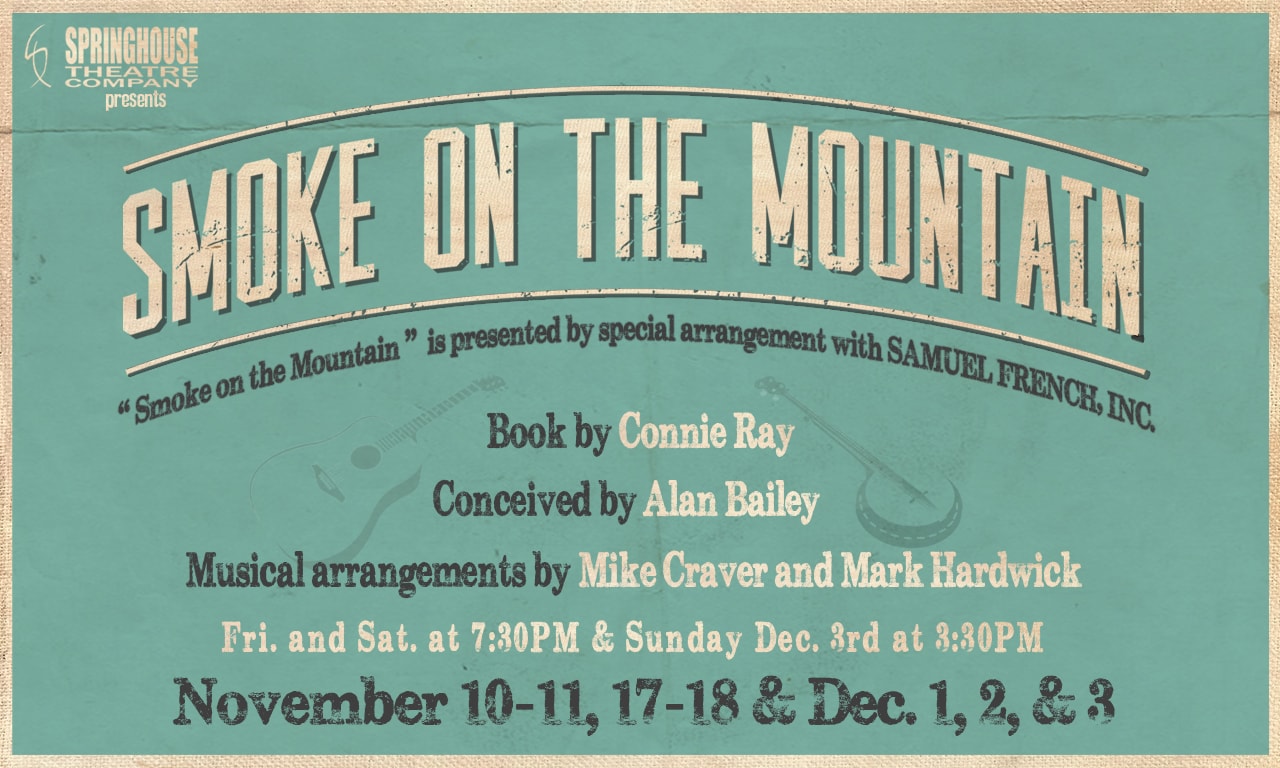 Book by Connie Ray
Conceive by Alan Bailey
Musical Arrangements by Mike Carver and Mark Hardwick
Smoke on the Mountain is a bluegrass gospel musical set in 1938 in the Appalachian town of Mount Pleasant, North Carolina. After a 5-year hiatus, the Sanders family has decided to play the gospel circuit once again. First stop, Mount Pleasant Baptist Church, which is not far from the pickle plant where so many in the town earn a living. Despite efforts to appear otherwise, the hilariously imperfect natures of the family, and Pastor Mervin Oglethorpe, unravel throughout the evening. What ends up being endearing to the congregation is their genuine weaknesses and strengths which are revealed through songs and stories.
Note: Smoke on the Mountain does contain the use of one crude word that is not typical of a gospel musical. Parental guidance is suggested.
Performance Dates
November 10, 7:30 PM

November 11, 7:30 PM

November 17, 7:30 PM

November 18, 7:30 PM

December 1, 7:30 PM

December 2, 7:30 PM

December 3, 3:30 PM (matinee)
Mervin – Kevin Myhre
Burl – Steve Burkett
Vera – Cindy Ellis
Stanley – Jay Shannon
June – Kristen Ownby
Denise – Brittney Grisham
Dennis – Ian Stewart
"SMOKE ON THE MOUNTAIN"
is presented through special arrangement with SAMUEL FRENCH, INC.