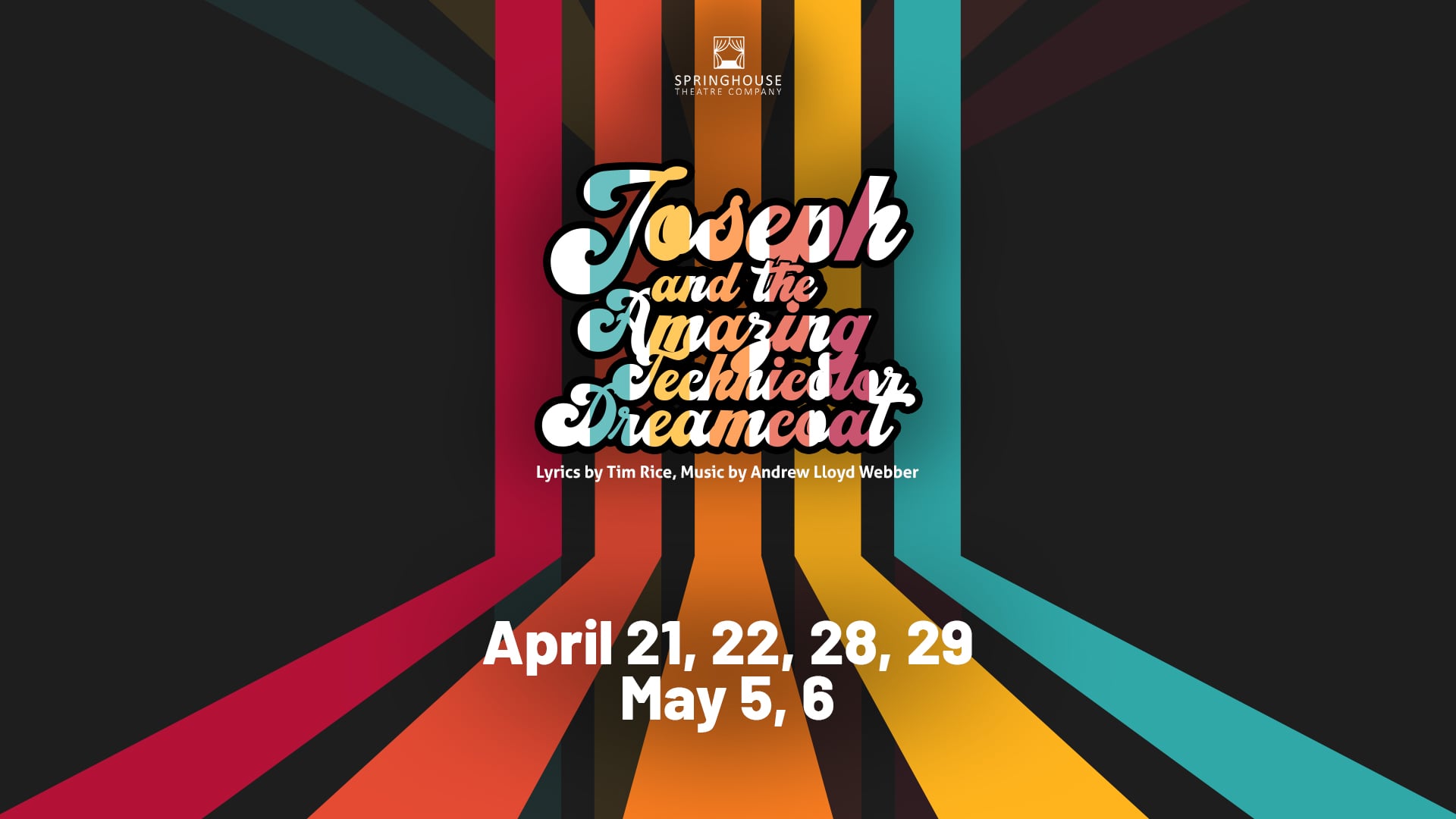 Joseph and the Amazing Technicolor Dreamcoat
Lyrics by Tim Rice, Music by Andrew Lloyd Webber
Springhouse Theatre Company is excited to announce their upcoming production of JOSEPH AND THE AMAZING TECHNICOLOR DREAMCOAT. Directed by Will Sevier and Ian Stewart, with Music Direction by Denise Earnest and Choreography by Melissa Becker, this classic musical is sure to delight Smyrna audiences.
According to co-director Will Sevier, "Audiences will absolutely love this dynamite cast. The show is exhilarating and will be loads of fun for all ages. Don't miss it!"
JOSEPH AND THE AMAZING TECHNICOLOR DREAMCOAT was the first collaboration by Andrew Lloyd Webber and Tim Rice and continues to be a popular musical all over the world. Springhouse Theatre Company is proud to bring this beloved classic to the community in Rutherford County.
We are delighted to share that Bridges for the Deaf and Hard of Hearing is providing an American Sign Language (ASL) interpreter for our April 29th performance.
The theatre lobby and box office open 1 hour before each curtain. Seating begins 30 minutes before curtain for season ticket holders and groups. Seating begins 20 minutes before curtain for all other patrons. Children under 4 years old are not permitted in the theatre.
Performance Dates
April 21, 7:30 PM
April 22, 7:30 PM
April 28, 7:30 PM
April 29, 7:30 PM (ASL interpreter)
May 5, 7:30 PM
May 6, 2:30 PM (matinee)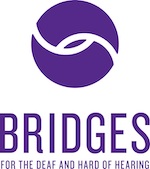 Meet the Cast!
Directed by Will Sevier and Ian Stewart
Music Direction by Denise Earnest and Choreography by Melissa Becker
Joseph
 – Jack Forte
Narrator
 – Lisa Graham
Jacob 
– Darren Wells
Benjamin
 – Chloe Donagan
Asher
 – Matt Earnest
Gad
 – Kristian Rarig Arseneault
Levi –
 Dave Ingram
Judah
 – Chris Keiningham
Simeon
 – David Morris
Naphtali/Butler
 – Aaron Arseneault
Zebulun/Pharaoh's servant
 – Zach Castle
Issachar/Pharaoh
 – James Gibson
Dan/Baker
 – Forrest Hutchison
Reuben/Potiphar

 – Warren Sager

Mrs. Potiphar/Wife
 – Margaret Wilson
Wife/Ensemble
 – Presley Gibbs
Wife/Ensemble
 – Kaitlen Glover
Wife/Ensemble 
– Lexie Hearn
Wife/Ensemble
 – Kate Loflin
Wife/Ensemble
 – Skyeler MacDowell
Wife/Ensemble
 – Sara Mattson
Wife/Ensemble 
– Bethany O'Brien
Wife/Ensemble
 – Ashley Wheeler
Wife/Ensemble
 – Rebecca Sweeten
Ensemble
 – Tonya Ingram
Ensemble 
– Katrin Keiningham
Children
EA / Kids Chorus Leader – Leya Weatherford
Elisabeth Baum, Isabelle Baum, Matthew Jones, Hope Dillard, Aeva Ingram, Maddie Ingram, Emelia Krause, Arabella Meriwether, Moriah Meriwether, Zailee Moraida, Sarah Ruth O'Brien
Joseph – Jack Forte
Narrator – Lisa Graham
Jacob – Darren Wells
Benjamin – Chloe Donagan
Asher – Matt Earnest
Gad – Kristian Rarig Arseneault
Levi – Dave Ingram
Judah – Chris Keiningham
Simeon – David Morris
Naphtali/Butler – Aaron Arseneault
Zebulun/Pharaoh's servant – Zach Castle
Issachar/Pharaoh – James Gibson
Reuben/Potiphar – Warren Sager
Dan/Baker – Forrest Hutchison
Mrs. Potiphar/Wife – Margaret Wilson
Wife/Ensemble – Presley Gibbs
Wife/Ensemble – Kaitlen Glover
Wife/Ensemble – Lexie Hearn
Wife/Ensemble – Kate Loflin
Wife/Ensemble – Skyeler MacDowell
Wife/Ensemble – Sara Mattson
Wife/Ensemble – Bethany O'Brien
Wife/Ensemble – Ashley Wheeler
Wife/Ensemble – Rebecca Sweeten
Ensemble – Tonya Ingram
Ensemble – Katrin Keiningham
Children
EA / Kids Chorus Leader – Leya Weatherford
Elisabeth Baum, Isabelle Baum, Matthew Jones, Hope Dillard, Aeva Ingram, Maddie Ingram, Emelia Krause, Arabella Meriwether, Moriah Meriwether, Zailee Moraida, Sarah Ruth O'Brien
JOSEPH AND THE AMAZING TECHNICOLOR DREAMCOAT is presented by arrangement with Concord Theatricals on behalf of The Really Useful Group.
www.concordtheatricals.com