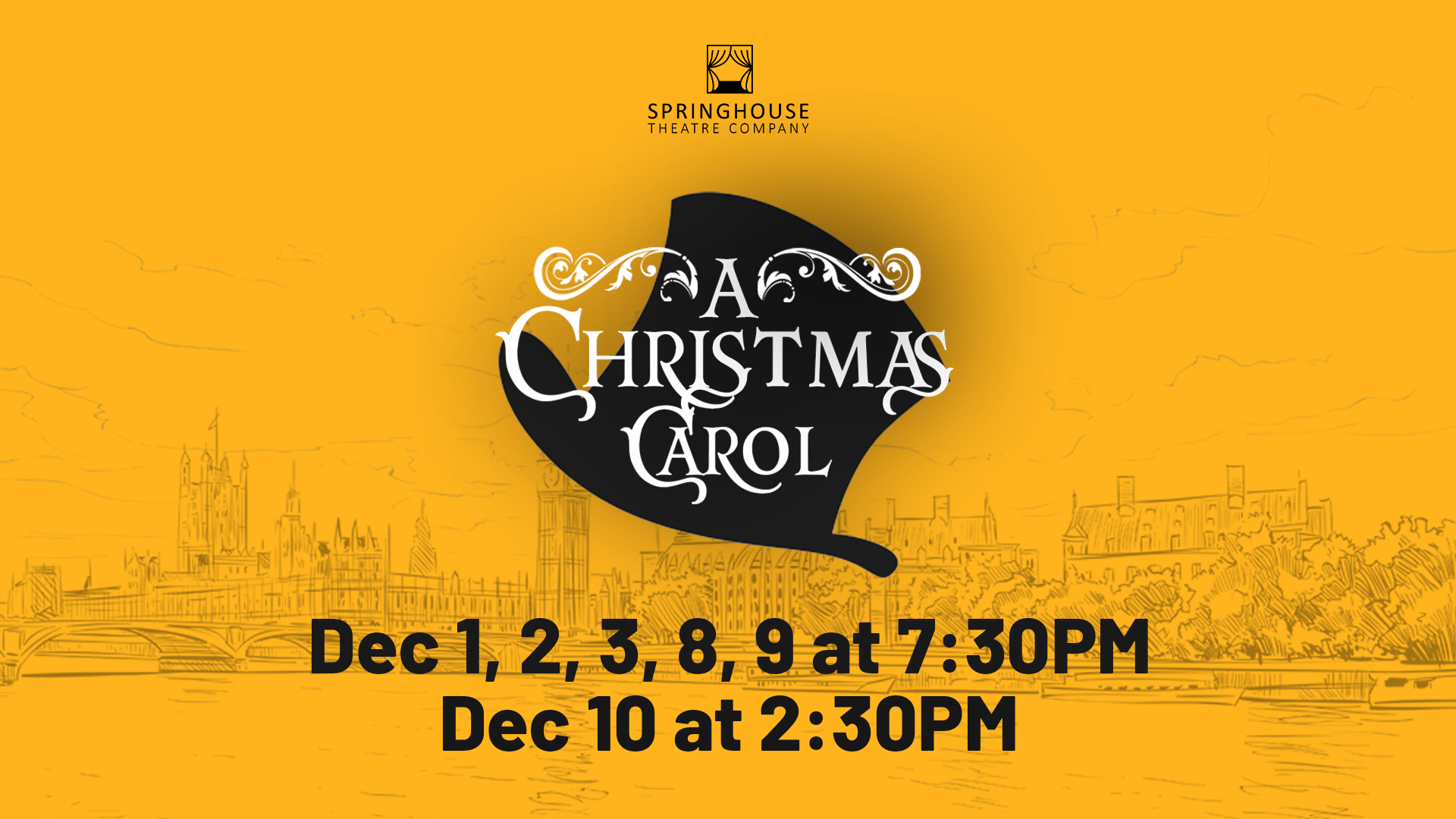 A Christmas Carol 
Adapted by WILL SEVIER
Coming to the Springhouse Theatre stage this Christmas season is the classic tale adapted from the Charles Dickens novella,
A CHRISTMAS CAROL
. The old curmudgeon without a faint hint of compassion for others, much less a desire to celebrate a holiday, Ebenezer Scrooge is haunted by his old deceased partner and a trio of spirits.
One by one, each spirit sheds light on Scrooge's past, present, and future, opening up feelings of empathy and reawakening a heart for others. 
Don't miss this heartfelt production as we take you back to the 19th century streets of London, with all of your favorite characters coming to life, as we see proof that no one person has veered too far away to be reached by the heart of Christmas.
We are delighted to share that Bridges for the Deaf and Hard of Hearing is providing an American Sign Language (ASL) interpreter for our December 10th performance.
The theatre lobby and box office open 1 hour before each curtain.
Seating begins 30 minutes before curtain for season ticket holders and groups.
Seating begins 20 minutes before curtain for all other patrons.
Children under 4 years old are not permitted in the theatre.
Performance Dates
December 1, 7:30 PM

December 2, 7:30 PM

December 3, 7:30 PM

December 8, 7:30 PM
December 9, 7:30 PM
December 10, 2:30 PM (ASL Interpreter & matinée)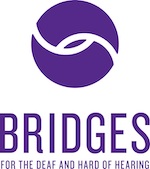 Meet the Cast!
Director: Will Sevier
Ebenezer Scrooge – Jordan Stephens
Bob Cratchit – David Morris
Christmas Past – Hannah MacLeod
Christmas Present – Rachael Parker
Christmas Yet to Come – Genevieve Senden Fields
Fred Hollowell – Jonah Turner
Mrs. Cratchit – Krysten Lunders
Belinda Cratchit – Ramsey Rae
Martha Cratchit -Bethany O'Brien
Peter Cratchit – Nate Lunders
Young Girl Cratchit 1 – Sarah Ruth O'Brien
Young Girl Cratchit 2 – Audrey Gypson
Tiny Tim – Emilia Krause
Solicitor 1 – Brian Krause
Solicitor 2 – Sara Mattson
Dick Wilkins – Sam O'Brien
Janet – Chelsey Smith
Topper – Dave Ingram
Anne – Kristen Ownby
Ignorance – Anderson Sevier
Want – Brielle Ownby
Jacob Marley – Gary Schleimer
8 Year Old Ebenezer – Bradley Sevier
Young Scrooge – Ian Stewart
Fan Scrooge – Grace Montague
Fezziwig – Alan Smith
Mrs. Fezziwig – Teri Beck
Belle – Anna Pinson
Charles – Jimmy Lunders
Caroline – Kayti Glover
Gentleman 1 – Phillip Wharton
Gentleman 2 – Grant Rae
Old Joe – Jim Trasport
Ms. Oliver – Libby Dillman
Ms. Dilber – Tabetha Nice
Child Ensemble
Liam Sevier, Allyssa Entzminger, Maddie Ingram, MarShay McKamey, Joshua MacLeod, Luke MacLeod
Adult Ensemble
Darlene Wharton, Analiese Lunders, Sophia Bell
Ebenezer Scrooge – Jordan Stephens
Bob Cratchit – David Morris
Christmas Past – Hannah MacLeod
Christmas Present – Rachael Parker
Christmas Yet to Come – Genevieve Senden Fields
Fred Hollowell – Jonah Turner
Mrs. Cratchit – Krysten Lunders
Belinda Cratchit – Ramsey Rae
Martha Cratchit -Bethany O'Brien
Peter Cratchit – Nate Lunders
Young Girl Cratchit 1 – Sarah Ruth O'Brien
Young Girl Cratchit 2 – Audrey Gypson
Tiny Tim – Emilia Krause
Solicitor 1 – Brian Krause
Solicitor 2 – Sara Mattson
Dick Wilkins – Sam O'Brien
Janet – Chelsey Smith
Topper – Dave Ingram
Anne – Kristen Ownby
Ignorance – Anderson Sevier
Want – Brielle Ownby
Jacob Marley – Gary Schleimer
8 Year Old Ebenezer – Bradley Sevier
Young Scrooge – Ian Stewart
Fan Scrooge – Grace Montague
Fezziwig – Alan Smith
Mrs. Fezziwig – Teri Beck
Belle – Anna Pinson
Charles – Jimmy Lunders
Caroline – Kayti Glover
Gentleman 1 – Phillip Wharton
Gentleman 2 – Grant Rae
Old Joe – Jim Trasport
Ms. Oliver – Libby Dillman
Ms. Dilber – Tabetha Nice
Child Ensemble
Liam Sevier, Allyssa Entzminger, Maddie Ingram, MarShay McKamey, Joshua MacLeod, Luke MacLeod
Adult Ensemble
Darlene Wharton, Analiese Lunders, Sophia Bell