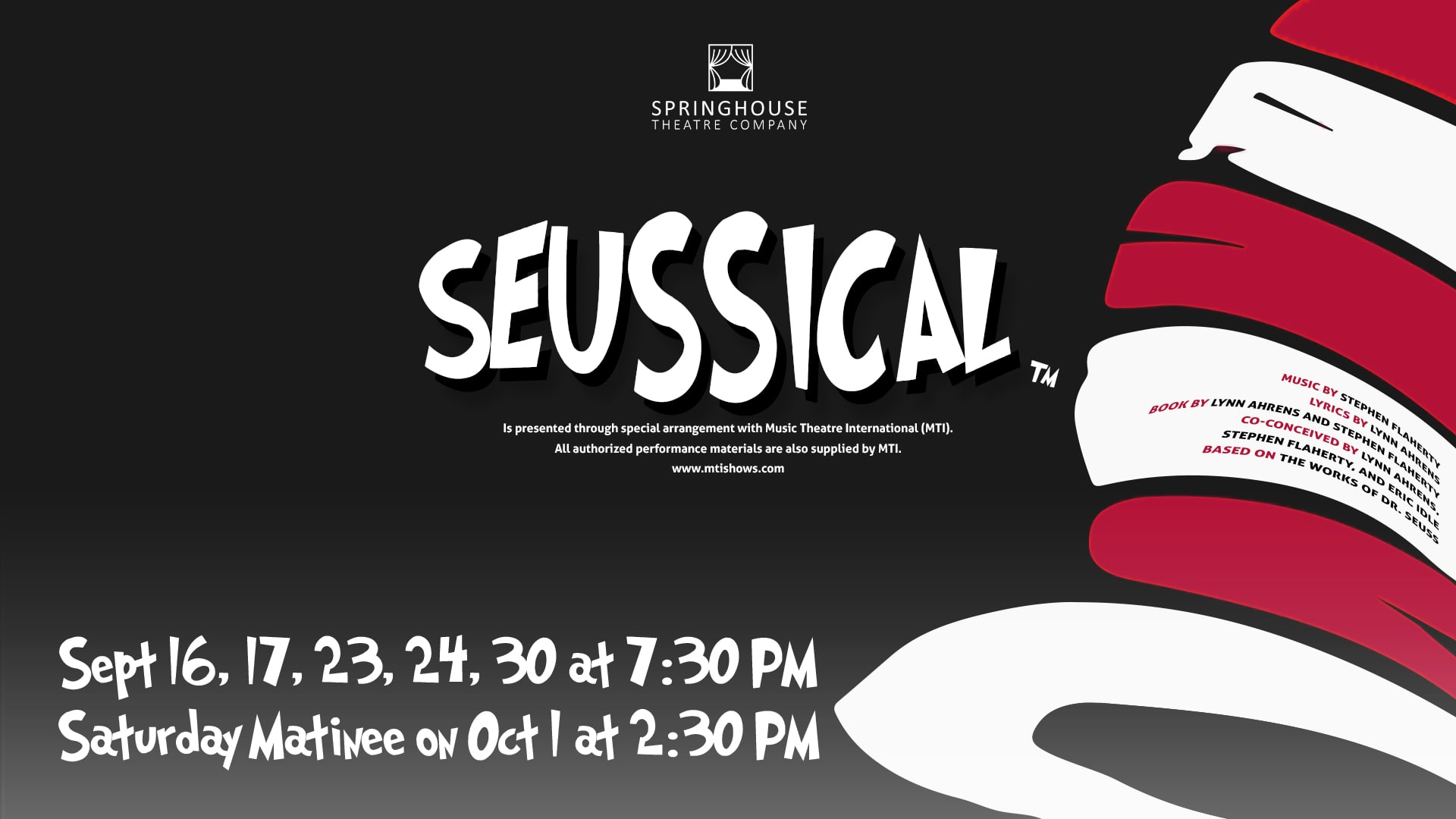 SEUSSICAL ™
Music by STEPHEN FLAHERTY
Lyrics by LYNN AHRENS
Book by LYNN AHRENS and STEPHEN FLAHERTY
Co-Conceived by LYNN AHRENS, STEPHEN FLAHERTY, and ERIC IDLE
Based on the Works of DR. SEUSS
Bonus Matinée Performance
Tickets are going fast! We've added a performance so more people can see the show! Hurry to get tickets!
Dr. Seuss's many stories come to life in overlapping stories, accompanied by catchy songs, powerful themes, beautiful ballads, energetic dances, eye candy sets, and a stellar cast. 
The Cat in the Hat helps awaken a young thinker's imagination, along with the mischievous Thing 1 and Thing 2. Horton hears a "Who!" and sits on an egg. Gertrude McFuzz is ashamed of her one-feather tail. The Grinch, Yertle the Turtle, Solla Sollew, and the Circus McGurkus all make an appearance. A vicious war even erupts based on which side of toast to spread your butter!
SEUSSICAL™ is one of the most performed musicals in American history. It's endless fun for kids, and it's more than enjoyable for adults. Come to Springhouse this fall and experience the musical that's sweeping the nation!
We are delighted to share that Bridges for the Deaf and Hard of Hearing is providing an American Sign Language (ASL) interpreter for our September 24th performance.
The theatre lobby and box office open 1 hour before each curtain.
Seating begins 30 minutes before curtain for season ticket holders and groups.
Seating begins 20 minutes before curtain for all other patrons.
Children under 4 years old are not permitted in the theatre.
Performance Dates Were
September 16, 7:30 PM
September 17, 7:30 PM
September 23, 7:30 PM
September 24, 2:30 PM (matinée)
September 24, 7:30 PM (ASL Interpreter)
September 30, 7:30 PM
October 1, 2:30 PM (matinee)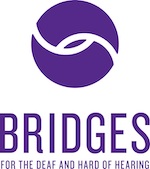 Meet the Cast!
Director: T. Josiah Haynes
CAT in the HAT – Lucas Beckett
HORTON – Brooks Bennett
JOJO – Takiah Ledo
GERTUDE McFUZZ – Caitlin Thistle
MAYZIE LaBIRD – Janah Merlin
MR. MAYOR – Kevin Myhre
MRS. MAYOR – Deborah Roby
SOUR KANGAROO – Alesha Harmon
GENERAL SCHMITZ – Gary Schleimer
YERTLE the TURTLE – Libby Dillman
GRINCH – Rebecca Sweeten
BIRD GIRL – Kaitlen Glover
BIRD GIRL – Skyeler MacDowell
BIRD GIRL – Alyssa Kaye
WICKERSHAM BRO – Kristina Ramsey
WICKERSHAM BRO – Caleb Heath
WICKERSHAM BRO – Chris Keiningham
THING 1 – Serinity Brown
THING 2 – Olivia Higdon
VLAD VLADIKOFF – Teri Beck
DR. DAKE'S NURSE – Kate Partida
Ashley Wheeler
Sloane Roeder
Sophia Bell
Jill Rutherford
Zach Smith
Kyle Nicoll
Dave Ingram
Nella Schwanekamp
Mary Meriwether
Cynthia Myers
Blake Conover
Kiana Ledo
Audrey Gypson
Soteria Boyer
Alyssa Davis
Leya Weatherford
Joshua MacLeod
Isla Merlin
CAT in the HAT – Lucas Beckett
HORTON – Brooks Bennett
JOJO – Takiah Ledo
GERTUDE McFUZZ – Caitlin Thistle
MAYZIE LaBIRD – Janah Merlin
MR. MAYOR – Kevin Myhre
MRS. MAYOR – Deborah Roby
SOUR KANGAROO – Alesha Harmon
GENERAL SCHMITZ – Gary Schleimer
YERTLE the TURTLE – Libby Dillman
GRINCH – Rebecca Sweeten
BIRD GIRL – Kaitlen Glover
BIRD GIRL – Skyeler MacDowell
BIRD GIRL – Alyssa Kaye
WICKERSHAM BRO – Kristina Ramsey
WICKERSHAM BRO – Caleb Heath
WICKERSHAM BRO – Chris Keiningham
THING 1 – Serinity Brown
THING 2 – Olivia Higdon
VLAD VLADIKOFF – Teri Beck
DR. DAKE'S NURSE – Kate Partida
Ensemble
Ashley Wheeler
Sloane Roeder
Sophia Bell
Jill Rutherford
Zach Smith
Kyle Nicoll
Dave Ingram
Nella Schwanekamp
Mary Meriwether
Cynthia Myers
Blake Conover
Kiana Ledo
Audrey Gypson
Soteria Boyer
Alyssa Davis
Leya Weatherford
Joshua MacLeod
Isla Merlin
SEUSSICAL
Is presented through special arrangement with Music Theatre International (MTI).
All authorized performance materials are also supplied by MTI.
www.mtishows.com