Announcing Auditions for The Importance of Being Earnest!
Two audition dates:
Monday, December 6th 6:00-9:30 PM
Tuesday, December 7th 6:00-9:30 PM
Come out and audition for Springhouse's The Importance of Being Earnest! We actively pursue inclusive casting of those we know and don't know. All roles are available.
IMPORTANT: This production will switch out British accents for American Southern accents.
No monologues necessary. Auditions will consist of cold reads and taking direction.
Video auditions are not preferred, but are possible in case you cannot make it to auditions. Email t.jhaynes@yahoo.com for more details.
Rehearsals run from January 2 to February 10 – typically on Sunday afternoons, Monday evenings, Tuesday evenings, and Saturday afternoons.
Performances are February 11, 12, 18, 19, 25, 26, and 27. (27th is the only matinee. Otherwise, these are evening performances.)
ROLES INCLUDE:
Jack – male, 20-35 years old
Algernon – male, 18-30 years old
Gwendolen – female, 18-34 years old
Cecily – female, 18-29 years old
Lady Bracknell – female, 40-65 years old
Miss Prism – female, 30-60 years old
Chasuble – male, 30-60 years old
Lane – no specified sex or gender, 25-55 years old
Merriman – no specified sex or gender, 25-55 years old
THE IMPORTANCE OF BEING EARNEST
by Oscar Wilde
The Importance of Being Ernest is the most famous stage play by the Irish writer Oscar Wilde. It is a comedy of manners, but don't be put off by the "manners" part. You don't need to be a high brow to laugh at the escapades of high brows, especially when the wit is as truly sharp as Mr. Wilde at the top of his game. Not only is the script quite funny, but the plot with its twist and surprising turns will keep you totally engaged. Though this play is still widely performed, it has never been done by Springhouse Theatre before. It's time we corrected that oversight. Come and see why it still delights audiences 126 years after it first opened on Valentine's night.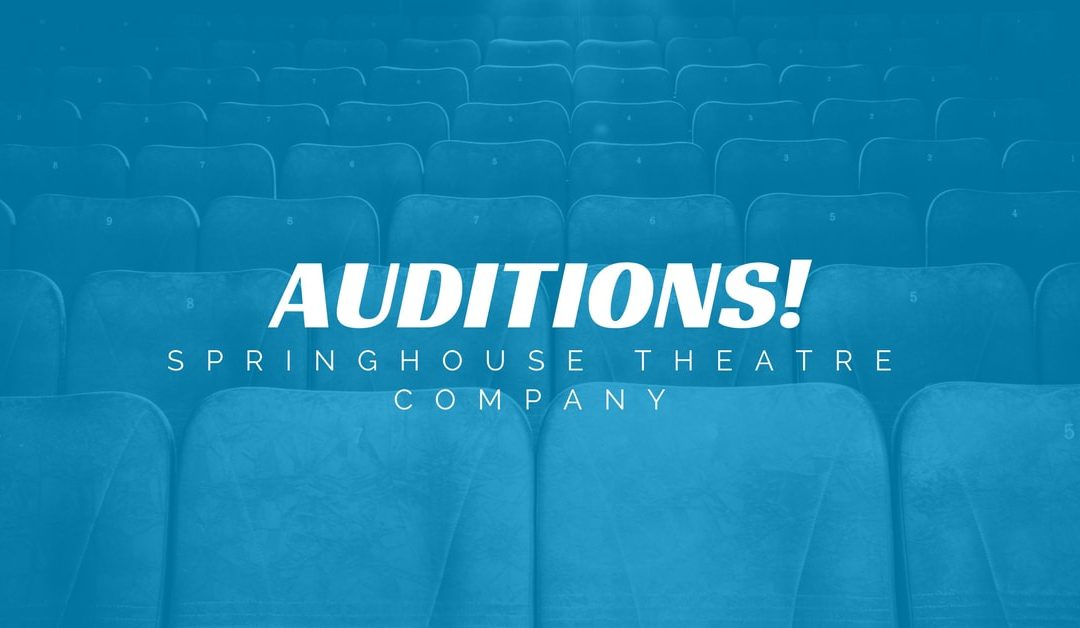 Auditions and More in Your Inbox
If you'd like to have audition and performance announcements delivered to your email inbox, click the button and send us your info. We'll make sure to email you about auditions, news, and upcoming shows.