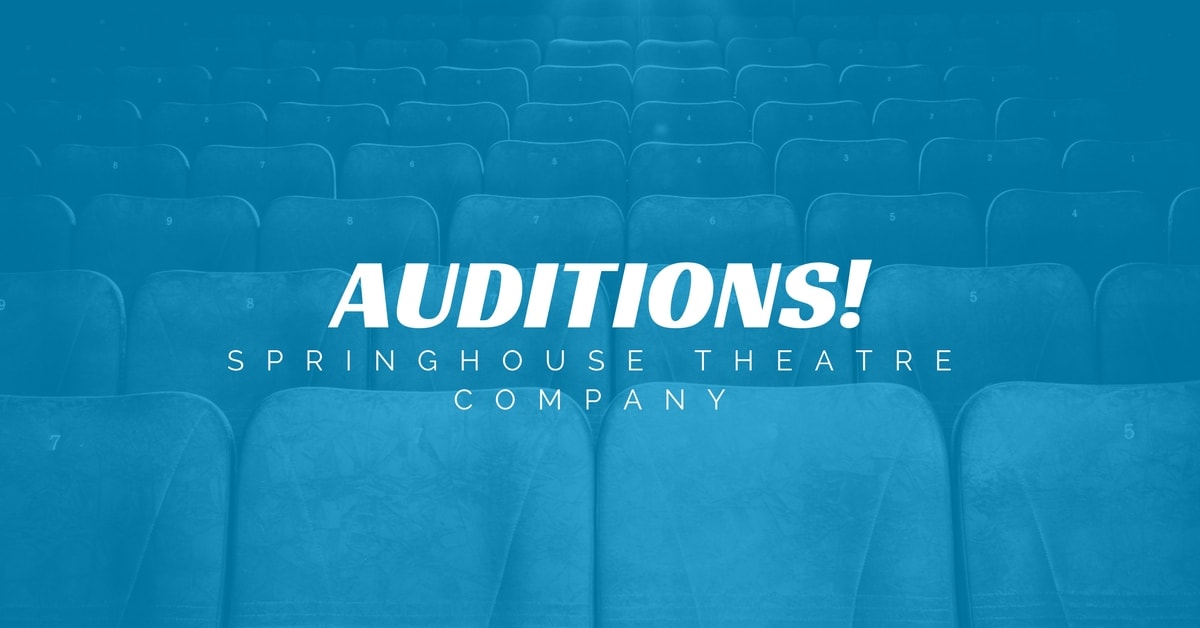 Announcing Auditions for YOU CAN'T TAKE IT WITH YOU!
Audition Dates

Sunday, Dec. 4, 1:30 – 4 p.m.

Monday, Dec. 5, 6:30 – 9 p.m.

Location: Springhouse Church, 14119 Old Nashville Highway, Smyrna, TN 37167
Production Dates: February 10-11, 17-18, and 24-25
Audition Appointments: Auditions will be open call with two time slots each day:

Sunday, Dec. 4, at 1:30 p.m. and 2:45 p.m.




Monday, Dec. 5, at 6:30 p.m. and 7:45 p.m.



You do not need to stay for both time slots. Please check in at the audition desk upon your arrival.
Audition Requirements: Auditions will consist of cold reads from the script. Please have your audition form ready. Headshots and resumes are welcome, but not required.
Rehearsal Schedule: Rehearsals will begin on Jan. 2, 2023, and will take place on Monday, Tuesday, and Wednesday evenings, with the addition of some Saturday mornings and Sunday afternoons.
Plot Summary: At first the Sycamores seem odd, but it is not long before we realize that if they are odd, the rest of the world is odder. In contrast to these delightful people are the unhappy Kirbys. Tony, attractive young son of the Kirbys, falls in love with Alice Sycamore and brings his parents to dine at the Sycamore home on the wrong evening. The shock sustained by the Kirbys, who are invited to eat cheap food, shows Alice that marriage with Tony is out of the question. The Sycamores, though sympathetic to Alice, find it hard to realize her point of view. Meanwhile, Tony, who knows the Sycamores are right and his own people wrong, will not give her up.
Available Roles (in order of appearance): Please note that all characters are the age they appear on stage, not the actor's actual age. We are actively seeking a diverse cast, and invite performers of all races and ethnicities to audition for roles in which they may be interested.

Penny Sycamore (female, 40s-50s): The daughter of Martin Vanderhof, mother of Essie and Alice, and wife of Paul. She wants to do it all — playwright, painter, sculptor — but can't seem to focus on just one thing.

Essie (female, late 20's – early 30): Daughter of Penny and Paul, granddaughter of Martin. She wants to be a dancer, but she's not very good in spite of taking lessons from Boris Kolenkhov.

Rheba (female, flexible age): The household maid. She understands the family.

Paul Sycamore (male, late 40s-mid 50): He loves to make fireworks and gets excited about them. He has a quiet charm among the other characters.

Mr. De Pinna (male, 40s-50s): He was delivering ice to the home and just decided to stay. He fits right in.

Ed (male, late 20s-early 30s): Essie's husband who loves his printing press and the xylophone.

Donald (male, flexible age): Rheba's boyfriend who makes himself right at home at the Vanderhofs.

Martin (Grandpa) Vanderhof (male, 60+):. The patriarch. He's very kind and tolerant of anything anybody wants to try to do. He's very unassuming and his attitude and manner are that of a wise man.

Alice (female, early 20s): Penny and Paul's daughter who works outside the house and knows the real world.

Tony Kirby (male, mid 20s-early 30s): Personable young man, who is in love with Alice. The boss's son, he nevertheless has a need for something more and sees something in the way the Vanderhofs live their lives.

Boris Kolenkhov (male, late 40s-mid 50s):  A Russian dance teacher, who is big and demonstrative.

Mr. Kirby (male, 50s): Tony's father, a successful businessman who wants his son to take over the business. He is very disapproving of Tony's engagement and the Vanderhofs in particular. The Kirbys represent the high society folks of the time.

Mrs. Kirby (female, 50s): Tony's mother who shares her husband's views, maybe even more so.

Gay Wellington (female, flexible age): Once a big star, alcohol has made her age well beyond her years.

Olga (female, flexible age): Former Russian Countess now working in a restaurant following the Revolution. Big and brassy.

Henderson (male, age flexible): IRS man, trying to get to the bottom of Martin's tax problems. (May be doubled as one of the G-Men.)

Three G-"Men" (FBI agents) (Any age/gender): Three G-men burst in, getting the terrorists and bomb-makers that are the Vanderhofs.

YOU CAN'T TAKE IT WITH YOU is presented by special arrangement with Broadway Licensing, LLC, servicing the Dramatists Play Service collection. (www.dramatists.com)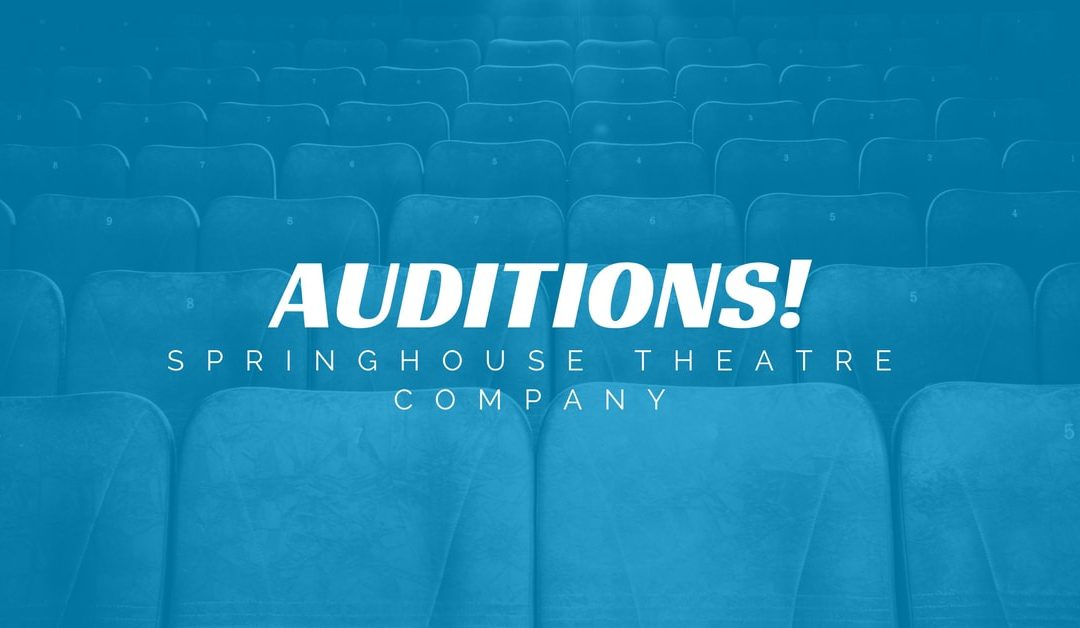 Auditions and More in Your Inbox
If you'd like to have audition and performance announcements delivered to your email inbox, click the button and send us your info. We'll make sure to email you about auditions, news, and upcoming shows.