Springhouse Theatre Company is delighted to announce auditions for Meredith Willson's THE MUSIC MAN, coming Fall 2021! This award-winning musical will be directed by Charlotte Myhre Shealy.
Audition Dates:
Saturday, June 5th, 3:00pm – 6:00pm
Sunday, June 6th, 3:00pm – 6:00pm
Potential Callback Dates:
Monday, June 7th, 6:30pm – 9:30pm
Tuesday, June 8th, 6:30pm – 9:30pm
Location: Springhouse Church, 14119 Old Nashville Highway, Smyrna, TN 37167
Rehearsal Information: Rehearsals will begin in July.
Production Dates: September 10, 11, 17, 18, 24, 25, 26.
Audition Appointments: Each day of auditions will be broken up into three time slots: a) 3:00pm-4:00pm, b) 4:00pm – 5:00pm, and c) 5:00pm – 6:00pm. Please e-mail Hunter Thaw at hunterthaw@gmail.com, indicating your top two, preferred time slots for the dates listed above. Appointments are required.
Audition Information:
Auditions will consist of vocal and dance auditions. Potential callbacks to follow (see dates above) will consist of cold readings.
Ladies: Please prepare to sing, "Goodnight My Someone"
Men: Please prepare to sing "Marion Librarian" and familiarize yourself with "Goodnight Ladies"
Kids (under 15 yrs old): Please prepare to sing "Gary, Indiana"
(Accompaniment will be provided)
Please wear a mask to auditions and comfortable attire to dance in. Arrive 20 – 15 minutes early to fill out your audition form. *Special Note* We are looking for 4 professional dancers (2 women, 2 men) to highlight in our show. Please specify if that is your reason for auditioning in your email.
About the Show: Meredith Willson's THE MUSIC MAN is set in the close-knit community of River City, Iowa in 1912. When a con man (Harold Hill) comes to town, the local librarian / music teacher (Marian Paroo) is suspicious of his claims to be a marching-band leader. Through quick thinking and cunning distraction, "Professor" Harold Hill manages to charm the busy-body community, selling them all manner of band equipment and frippery. Though his deceit finally catches up with him, he is surprised to find grace and love in the arms of Marian Paroo. There are roles available for a wide variety of ages for men, women, and children.
All applicants are welcome. Springhouse Theatre is an equal-opportunity theatre, and consideration for casting will be given fairly and equitably, regardless of age, ethnicity, gender, religion, family status, or disability.
THE MUSIC MAN is presented through special arrangement with Music Theatre International (MTI).
All authorized performance materials are also supplied by MTI.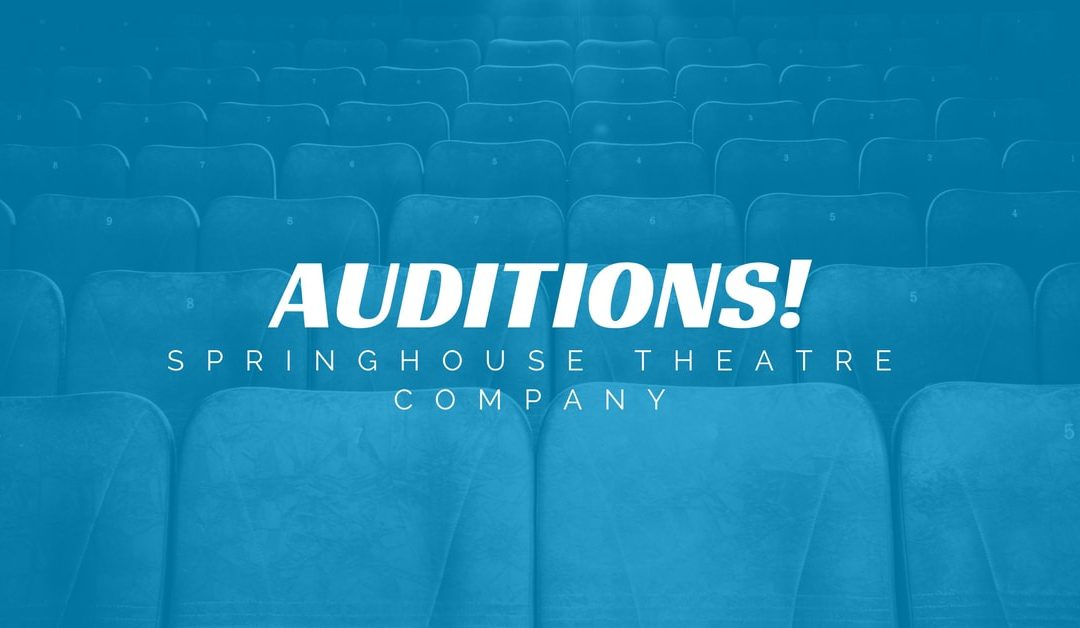 Auditions and More in Your Inbox
If you'd like to have audition and performance announcements delivered to your email inbox, click the button and send us your info. We'll make sure to email you about auditions, news, and upcoming shows.