Springhouse Theatre Company
More Than You Expected
Springhouse Theatre Company
More Than You Expected
Lived in Smyrna eight years and had never gone to this theater. Wow. What a jewel we have in Smyrna. I will be attending all performances now. Truly top notch. Watch out TPAC. David
I came to the show last night, and it was superb. Y'all really did quite an amazing job! Now I just have to wait for Fiddler on the Roof. Caitlyn
Great show last night! We so enjoyed your performance and the great cast! !!!!!!!!!!!! The play was as good as the book…. Becky
I went to see The Giver last night at Springhouse Theatre. Okay let me start by saying I have never read this book. I loved this play! There were times that I felt like there was no one else in the theater but me. I laughed and I cried and I audibly gasped. I was very surprised that I was so incredibly pulled in to this sameness world! Great job!
AUDITIONS ANNOUNCEMENT: Greener Pastures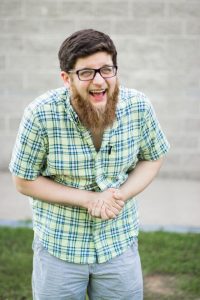 Greener Pastures is a locally written musical with more than a dozen roles to cast. Whether you want to belt it out or you think you dance with two left feet, there are roles for all sorts. (Roles are described at the bottom of the post.)
Auditions will be held in the Springhouse Fellowship Hall. (14119 Old Nashville Highway Smyrna, TN 37167)
Sunday, May 12 at 2:00-5:00
Monday, May 13 at 6:30-9:30
Callbacks are Wednesday, May 15 at 7:00
If you have any questions or concerns, feel free to email t.jhaynes@yahoo.com!
Rehearsals begin June 16.
"Greener Pastures: a new musical" is coming to Springhouse Black Box Theatre – July 19, 20, 26, and 27. read more…
Springhouse Theatre Blackbox is proud to announce auditions for
The Diary of Anne Frank
Authors: Frances Goodrich and Albert Hackett
May 12 – 2:00 – 5:00 PM
May 13 – 6:30 – 9:00 PM
All roles are available. Auditions will consist of a cold read and a one minute monologue.
Performances: June 21, 22, 23, 28, 29, and 30.
For more information, contact charlotteimyhre@gmail.com
---
The Diary of Ann Frank is presented by special arrangement with Dramatists Play Service, Inc., New York
Auditions in your Inbox
If you'd like to have audition and performance announcements delivered to your email inbox, click the button and send us your info. We'll take care of the rest.
Springhouse Theatre Company
Springhouse Theatre Company 14119 Old Nashville Hwy Smyrna, TN 37167