Springhouse Theatre Company
Award-Winning Theatre
In light of current health crisis, we have postponed the performances of
Mark Twain Presents The Adventures of Huckleberry Finn
.
We intend to mount the play as soon as we are able and we'll be sure to honor any season tickets. However, at the time of this writing, we do not have firm dates for an updated schedule and we are actively monitoring recommendations from local, regional, and national health and governmental organizations and will provide updates as soon as we are able.
We value your patronage and want for you to be able to enjoy our performances as soon as possible without any fear of illness.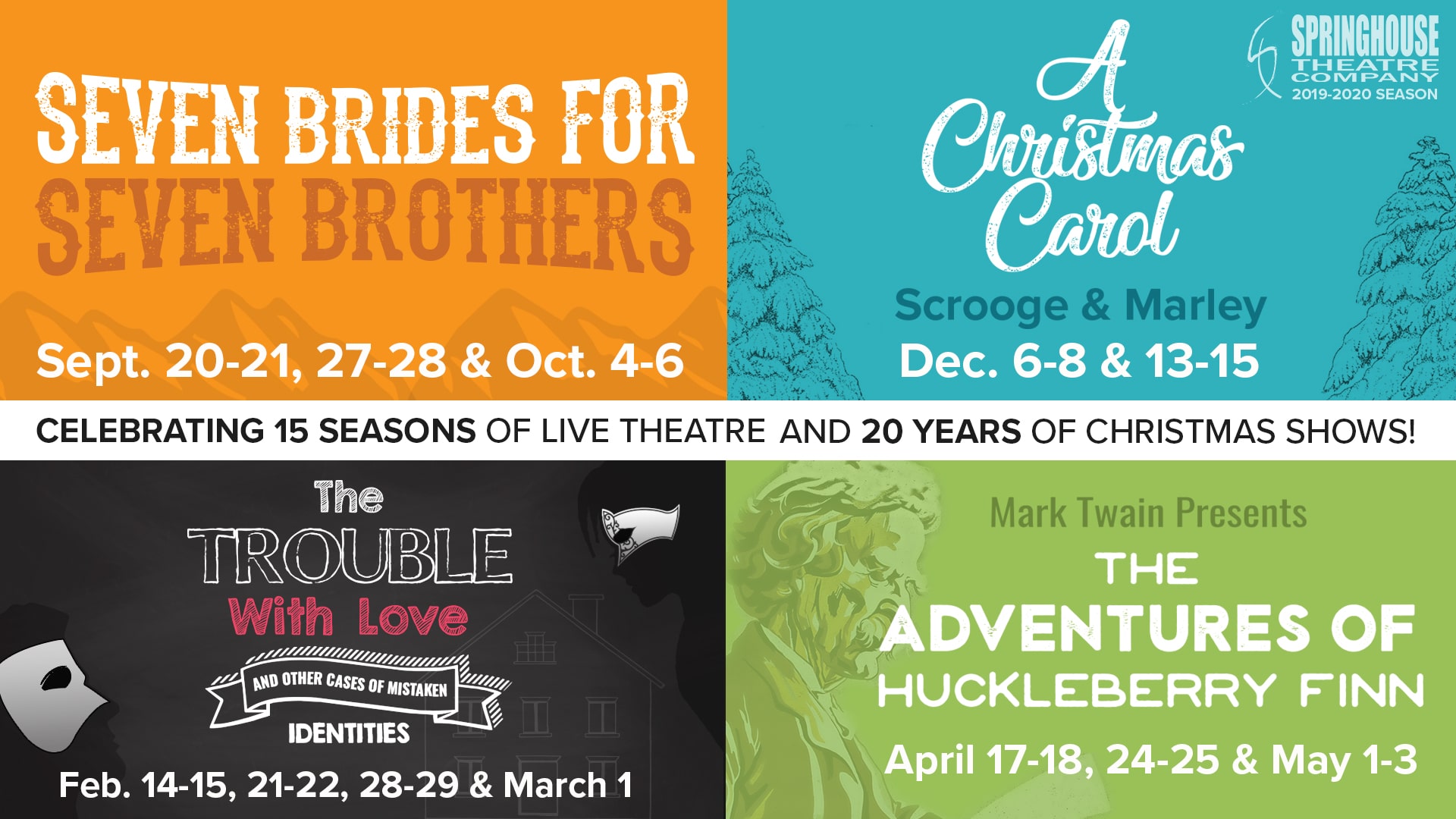 Springhouse Theatre Company
Fifteen Years of Seasons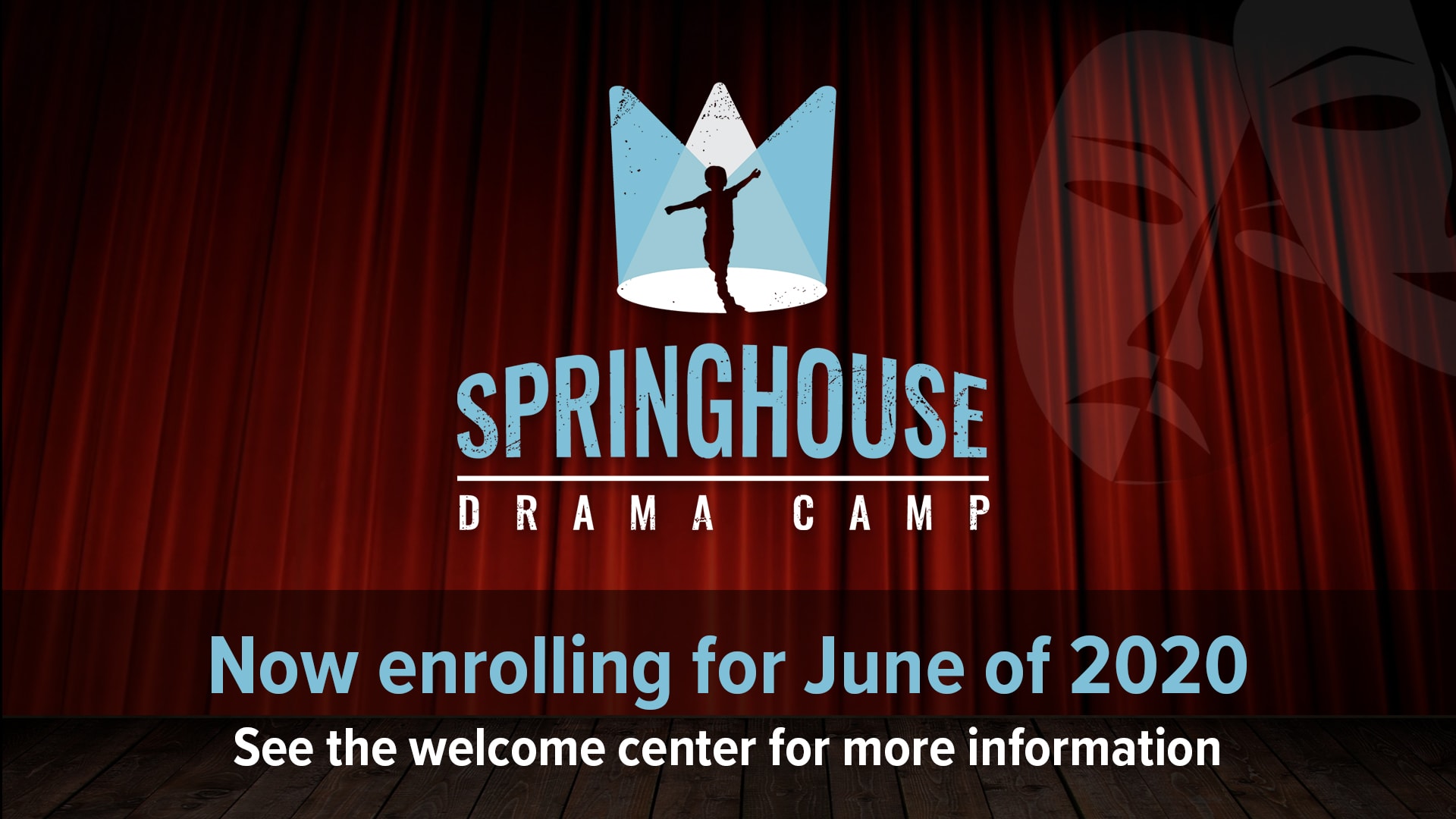 Springhouse Drama Camp is back and now enrolling for June of 2020. For 22 years, Springhouse has offered drama camps to the youth in our community. This is a fun week of learning about theatre, playing theatrical games, and creating friendships and memories that will last a lifetime. 
Lived in Smyrna eight years and had never gone to this theater. Wow. What a jewel we have in Smyrna. I will be attending all performances now. Truly top notch. Watch out TPAC.
I came to the show last night, and it was superb. Y'all really did quite an amazing job! Now I just have to wait for Fiddler on the Roof.
Great show last night! We so enjoyed your performance and the great cast! !!!!!!!!!!!! The play was as good as the book….
I went to see The Giver last night at Springhouse Theatre. Okay let me start by saying I have never read this book. I loved this play! There were times that I felt like there was no one else in the theater but me. I laughed and I cried and I audibly gasped. I was very surprised that I was so incredibly pulled in to this sameness world! Great job!
Auditions and More in Your Inbox
If you'd like to have audition and performance announcements delivered to your email inbox, click the button and send us your info. We'll make sure to email you about auditions, news, and upcoming shows.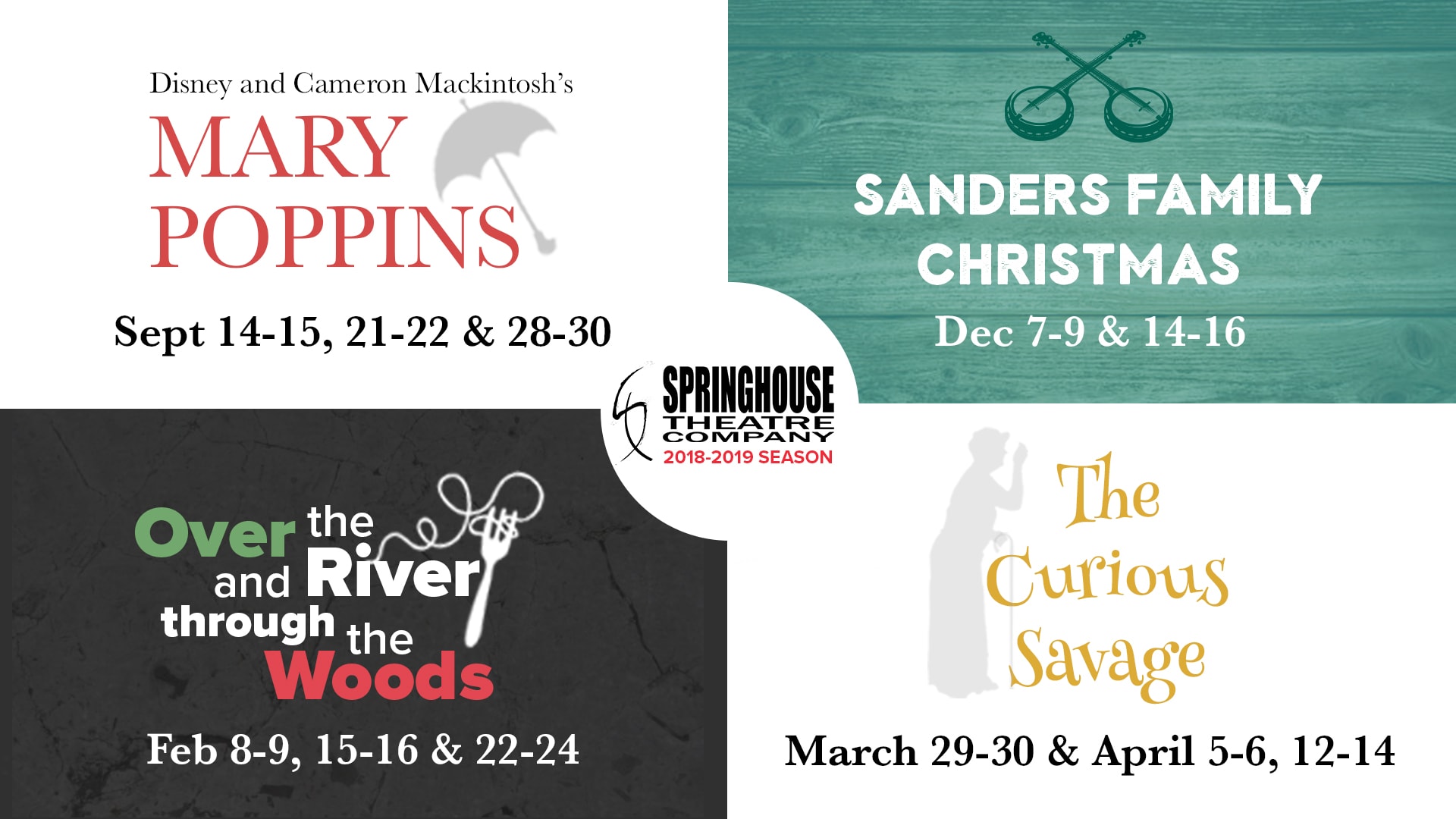 2018 - 2019 Season
Mary Poppins
Sanders Family Christmas
Over the River and Through the Woods
The Curious Savage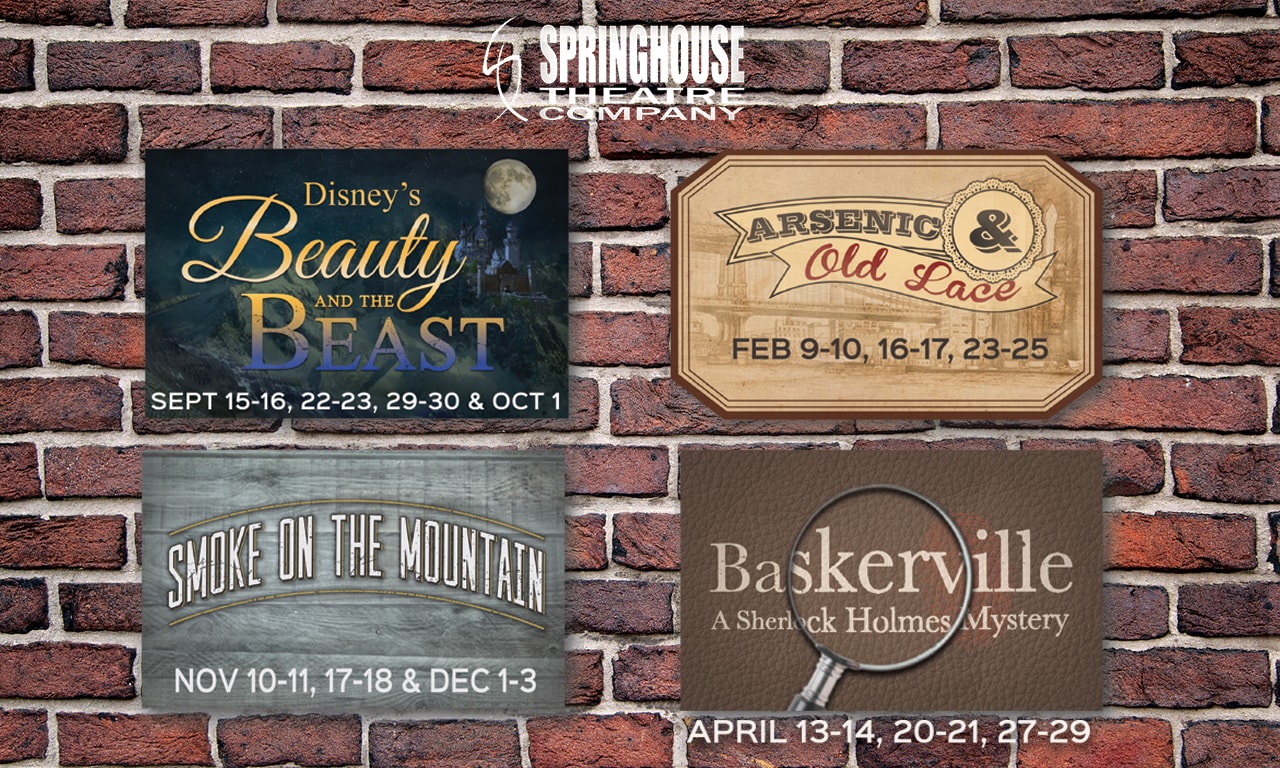 2017 - 2018 Season
Beauty and the Beast
Smoke on the Mountain
Baskerville: A Sherlock Holmes Mystery
Arsenic and Old Lace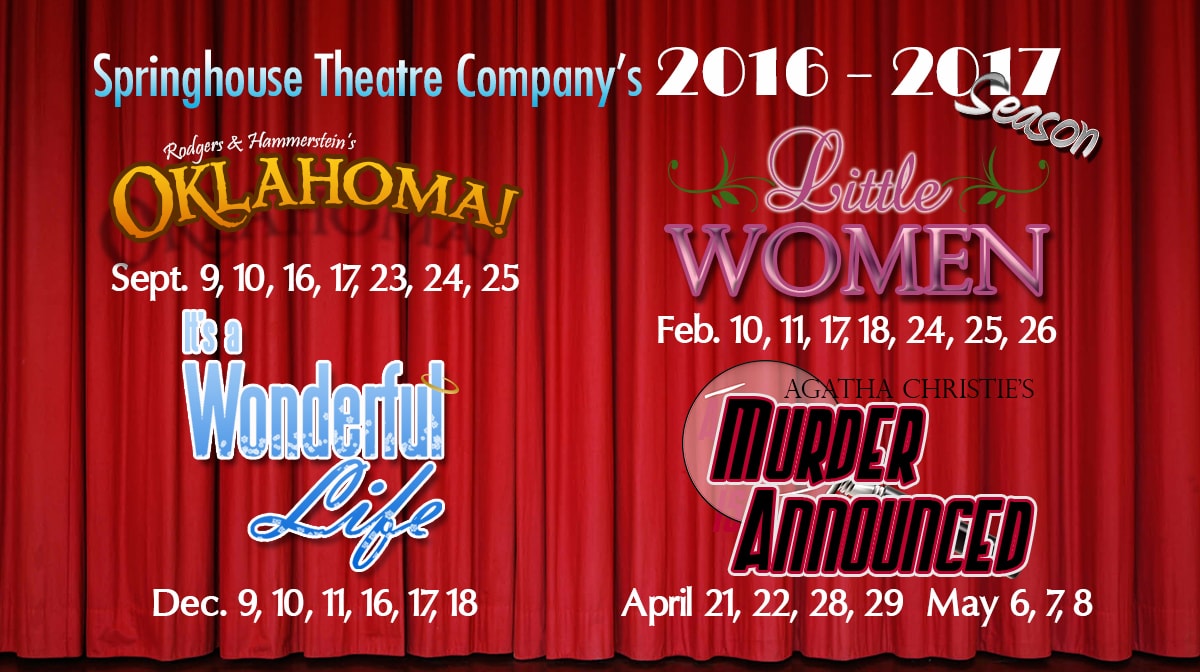 2016 - 2017 Season
Oklahoma!
It's a Wonderful Life
Little Women
A Murder is Announced

2016 - 2017 Season
Fiddler on the Roof
It's a Wonderful Life
Jane Austen's Emma
Tom Sawyer
2014 – 2015 Season
Singin' in the Rain
It's a Wonderful Life
Sabrina Fair
The Giver
2013 – 2014 Season
Rogers & Hammerstein's Cinderella
The Best Christmas Pageant Ever
Pride & Prejudice
The Miracle Worker
2012 – 2013 Season
Man of LaMancha
The 39 Steps
A Christmas Carol
Last Train to Nibroc
To Kill a Mockingbird
2011 – 2012 Season
Annie
The Boys Next Door
A Christmas Carol
Sense and Sensibility
Leaving Iowa
2010 – 2011 Season
The Sound of Music
A Christmas Carol
A Mid Summer Night's Dream
Shadowlands
Steel Magnolias
2009 – 2010 Season
My Fair Lady
It's a Wonderful Life: The Live Radio Play
Father of the Bride
Anne of Green Gables
The Rainmaker
2008 – 2009 Season
The Music Man
It's a Wonderful Life: The Live Radio Play
Pride and Prejudice
Twelve Angry Men
God's Favorite
2007 – 2008 Season
Guys and Dolls
Little Women
Much Ado About Nothing
The Mousetrap
You're a Good Man Charlie Brown
2006 – 2007 Season
Fiddler on the Roof
A Christmas Carol
Beauty and the Beast
Wait Until Dark
You Can't Take it With You
2005 – 2006 Season
Man of LaMancha
It's a Wonderful Life
She Stoops to Conquer
God's Man in Texas
Tom Sawyer (Salt Shaker Production)
2004 – 2005 Season
You're a Good Man Charlie Brown
The Lion, the Witch, and the Wardrobe
The Crucible
The Matchmaker
Anne of Green Gables (Salt Shaker Production)
We are a community theatre that makes great productions and has fun doing it. Springhouse Theatre Company 14119 Old Nashville Highway Smyrna, TN 37167
Springhouse Theatre Company
Springhouse Theatre Company 14119 Old Nashville Hwy Smyrna, TN 37167