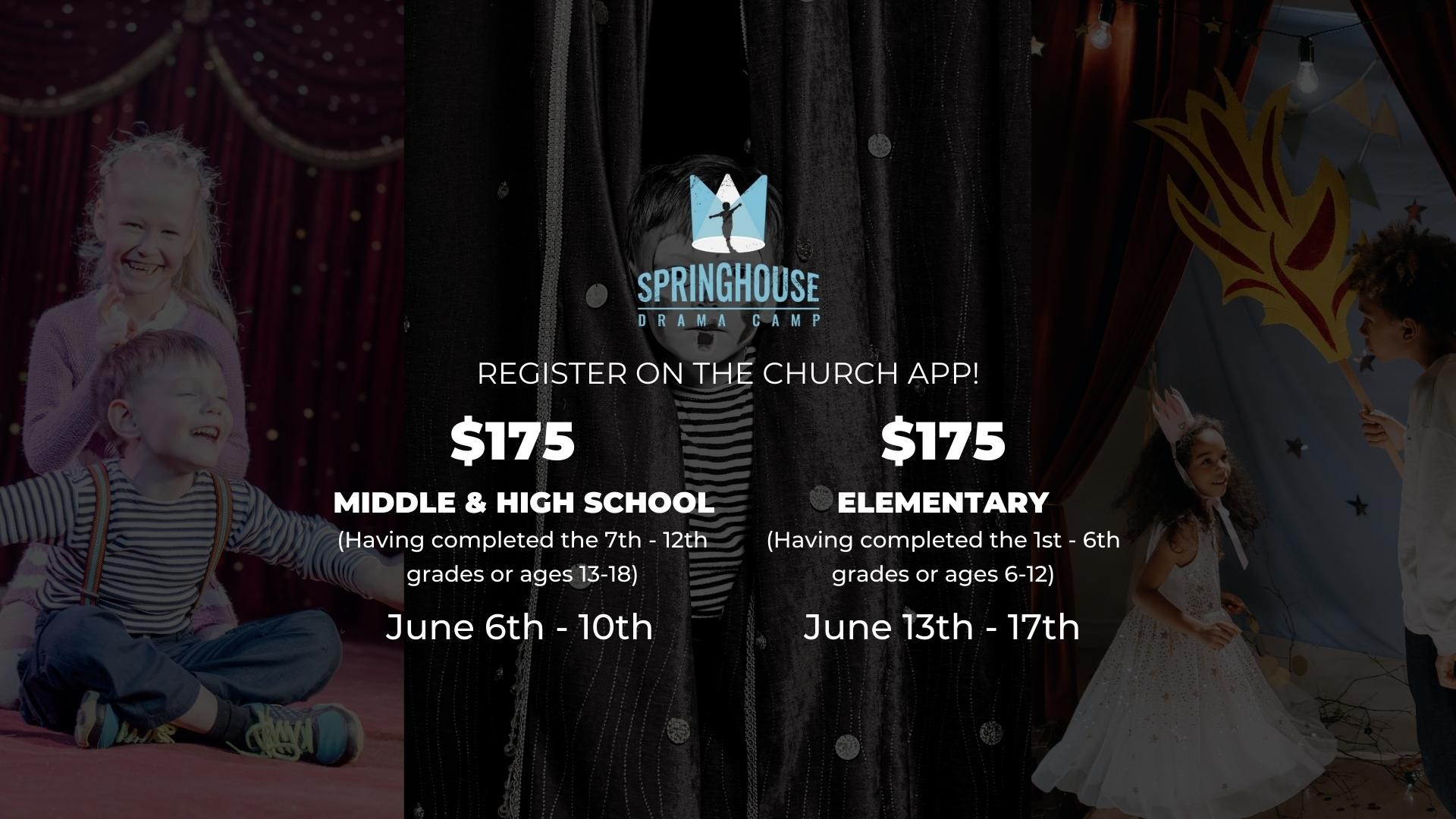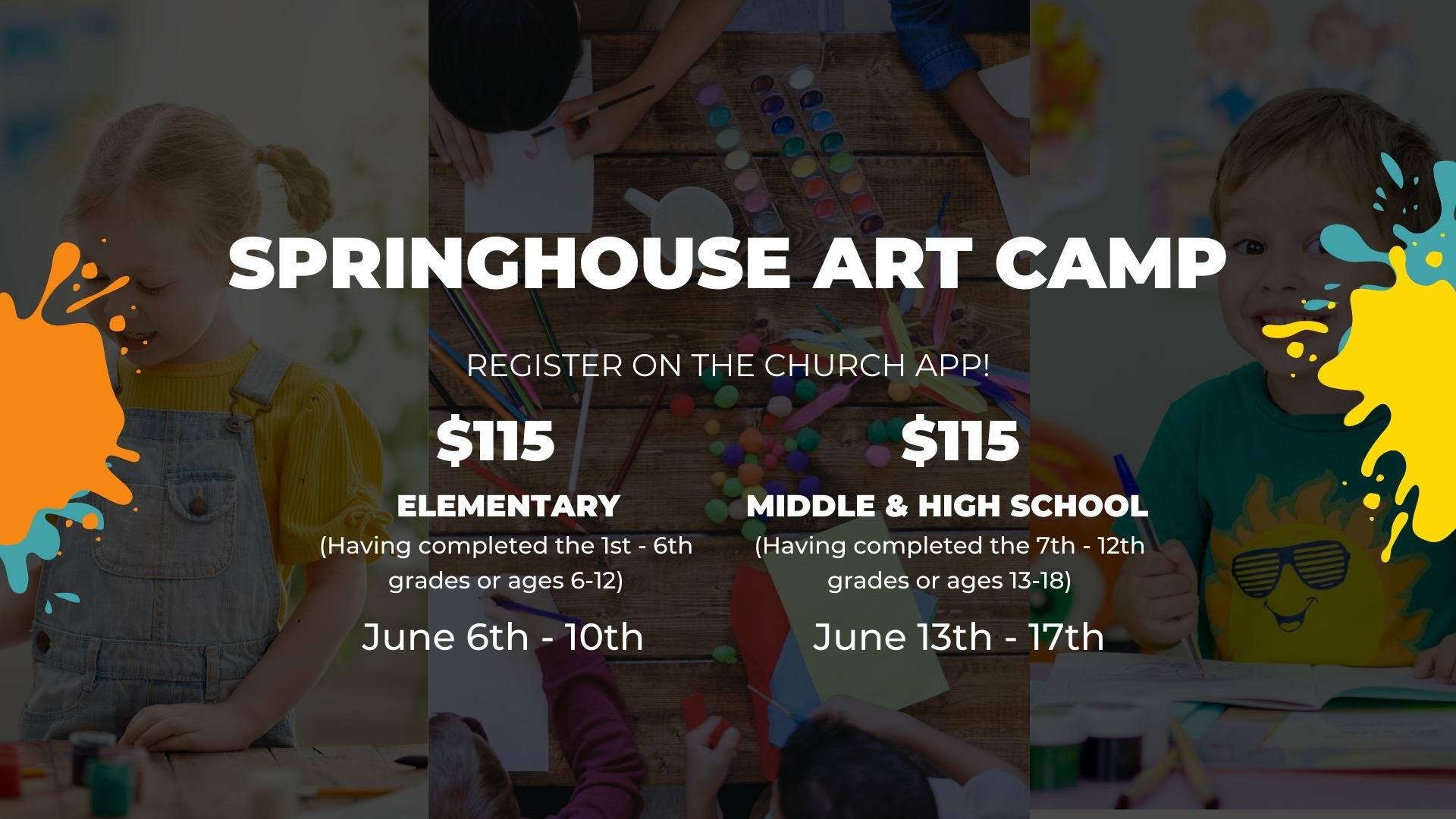 Springhouse is offering drama camp and art camp again this summer!
These camps are geared toward training young artists with a hands on and performance based approach.  Student artists and performers at all levels of experience are welcome.
Registration is open now. Click Here for more information or to register your student.
We hope to see you here this summer!
About Springhouse Drama Camp
Springhouse Drama Camp
is back under the continued direction of Will Sevier (Arts Outreach Pastor at Springhouse) and Charlotte Shealy (Springhouse Theatre Company manager). The camp is Monday – Friday from 9 AM to 3 PM each day, with a performance Friday night that is free of charge.
Be ready to have a blast! Students will be trained in the craft of theatre including drama, comedic timing, stage movement, vocal projection, and improvisation.
All levels of performers are welcome!
About Springhouse Art Camp
A week long 9am-2pm art camp with Carli Becker at Springhouse returns for 2022. Clay and paper mache sculptures and painting activities all day designed to learn and have fun creating. Students make friends, art pieces, clothing messes, and great memories each year.
$115 fee includes instruction, supplies, and a (student made) tie dye t-shirt.
Contact
Carli
at
615.347.2442
for questions.