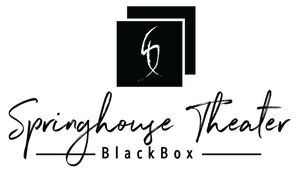 The Springhouse BlackBox is an intimate setting that will accommodate an audience of approximately 70 (depending on the staging configuration). Shows generally run for two weekends and admission prices are typically $10 for plays and $12 for musicals.
These shows are not included in the regular Springhouse Theatre Season, but that does not mean they are of lesser quality. Generally they are simply shows for which we have a passion but lack the commercial draw necessary to mount them in a room that seats 400. We believe they have great value, however, and that the audience for these shows will find themselves in for a quite rewarding theatre experience at a more than reasonable price.
BlackBox is a division of Springhouse Theatre Company and is on the campus of Springhouse Worship and Arts Center.
Please Note: unfortunately the BlackBox is not handicap accessible.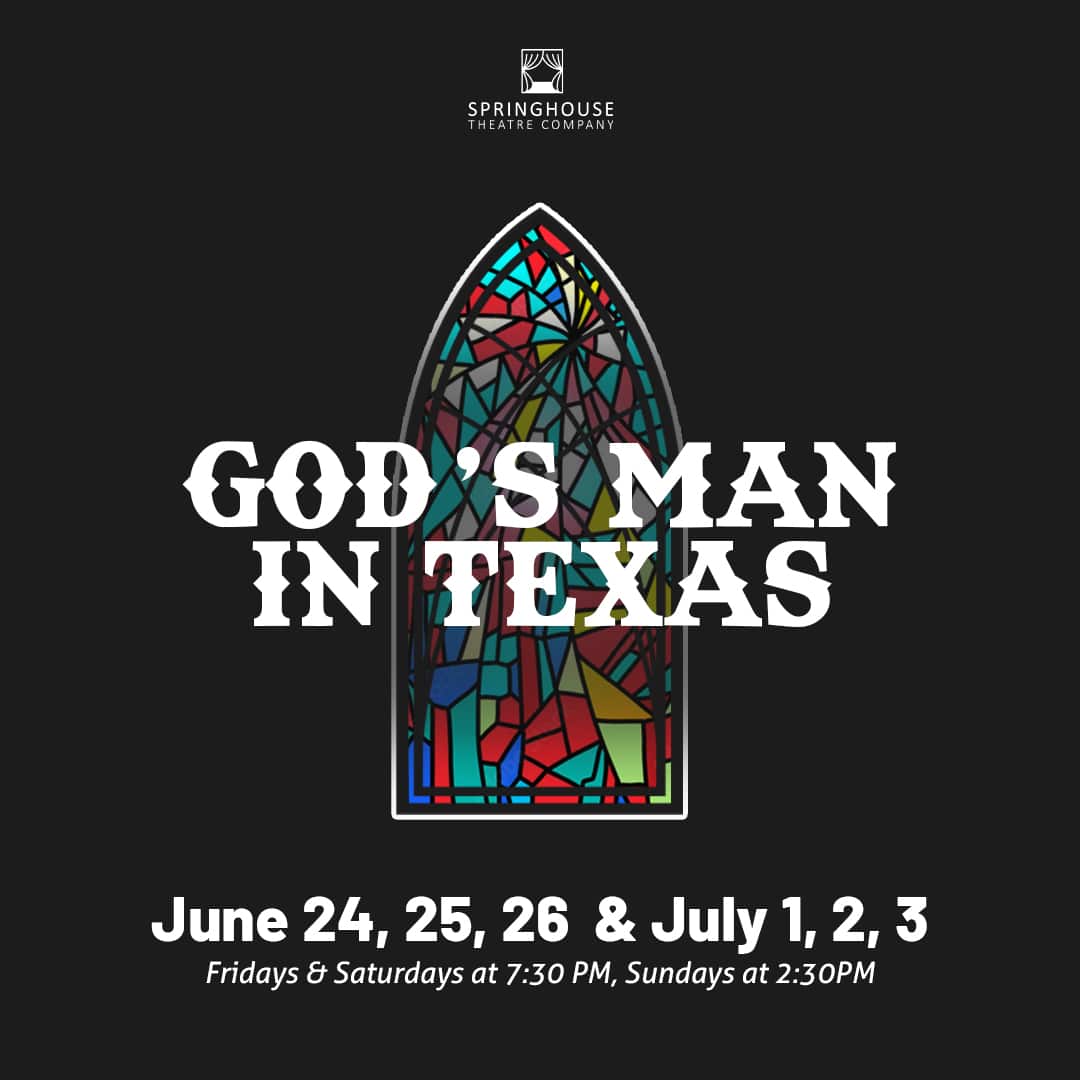 God's Man in Texas
By: David Rambo
Rock Baptist Huston is the world's largest Baptist Church and it is ready to bring in the future replacement for its 81 year old Pastor Dr Phillip Gottschall. Enter Dr Jeremiah Mears, the young successful pastor from San Antonio. At first the match seems perfect but as time goes by it is clear that Dr Gottschall is not ready to leave. Furthermore, Dr Mears appears to have a quite different appreciation for what it means to pastor a mega church. Fame, fortune, and faith are all explored in this fascinating dramedy featuring three of Nashville's finest actors. 
Your receipt is your ticket. Be prepared to present it upon arrival. Print or digital accepted.
Performance Dates:
June 24, 7:30 PM

June 25, 7:30 PM

June 26, 2:30 PM

July 1, 7:30 PM

July 2, 7:30 PM

July 3

, 3

:30 PM
The theatre lobby and box office opens 1 hour before each curtain.
Seating begins 30 minutes before curtain for all patrons.
Children under 4 are not admitted to the theatre.
GOD'S MAN IN TEXAS is presented by special arrangement with Broadway Licensing, LLC, servicing the Dramatists Play Service collection. (www.dramatists.com)