Springhouse Theatre Company
More Than You Expected

Lived in Smyrna eight years and had never gone to this theater. Wow. What a jewel we have in Smyrna. I will be attending all performances now. Truly top notch. Watch out TPAC.
David
I came to the show last night, and it was superb. Y'all really did quite an amazing job! Now I just have to wait for Fiddler on the Roof.
Caitlyn
Great show last night! We so enjoyed your performance and the great cast! !!!!!!!!!!!! The play was as good as the book….
Becky
I went to see The Giver last night at Springhouse Theatre. Okay let me start by saying I have never read this book. I loved this play! There were times that I felt like there was no one else in the theater but me. I laughed and I cried and I audibly gasped. I was very surprised that I was so incredibly pulled in to this sameness world! Great job!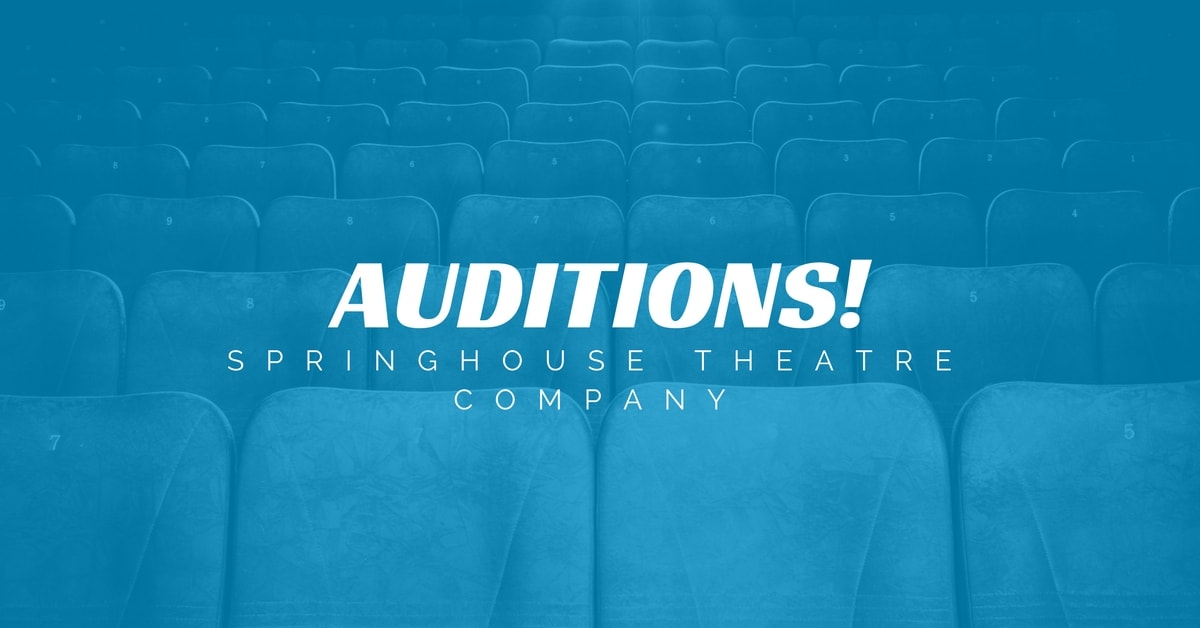 Announcing Auditions for Baskerville: A Sherlock Holmes Mystery
BASKERVILLE: A SHERLOCK HOLMES MYSTERY is a non-traditional and witty take on the well-known Sir Conan Doyle story. Director Charlotte Myhre is on the hunt for 5 flexible actors who are ready to take on the fast-paced version of this classic. Each actor is asked to give a 1-2 minute monologue. There will be cold reads from the script.
Auditions:
January 27 at 7:00 PM
January 28 at 3:00 PM
Callbacks:
Roles: (Actors/Actresses 18+)
Sherlock Holmes
Doctor Watson
Actor One – Male, plays 14 varying roles
Actor Two – Male, plays 8 varying roles
Actor Three – Female, plays 14 varying roles
SHOW DATES: April 13 & 14, 20 & 21, 27-29
For any questions, contact Charlotte Myhre.
Springhouse Theatre Company
Springhouse Theatre Company 14119 Old Nashville Hwy Smyrna, TN 37167