Lived in Smyrna eight years and had never gone to this theater. Wow. What a jewel we have in Smyrna. I will be attending all performances now. Truly top notch. Watch out TPAC.
David
I came to the show last night, and it was superb. Y'all really did quite an amazing job! Now I just have to wait for Fiddler on the Roof.
Caitlyn
Great show last night! We so enjoyed your performance and the great cast! !!!!!!!!!!!! The play was as good as the book….
Becky
I went to see The Giver last night at Springhouse Theatre. Okay let me start by saying I have never read this book. I loved this play! There were times that I felt like there was no one else in the theater but me. I laughed and I cried and I audibly gasped. I was very surprised that I was so incredibly pulled in to this sameness world! Great job!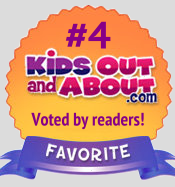 Open auditions for Springhouse Theatre Company's Spring 2017 production of Agatha Christie's "A Murder Is Announced."
Auditions will be
Sunday January 29, 2017 at 3pm – 6pm
Monday January 30, 2017 at 6pm – 9pm
Auditions will consist of a one-minute monologue (please keep your selection under one minute), and cold readings from the script. Should you like to familiarize yourself with the sides, they are here (Google Doc).
All roles available.
Roles:
Julia Simmons – a young woman
Letitia Blackstock – a mature woman
Dora Bunner (Bunny) – a mature woman
Patrick Simmons – a young man
Mitzi – a woman of any age (character is Eastern European, ethnicity is not important, but the ability to
perform a foreign accent is.)
Miss Marple – a mature woman
Phillipa Haymes – a young woman
Mrs. Swettenham – a mature woman
Edmund Swettenham – a young man
Rudi Scherz – a man or woman of any age (note: a small role – no sides available)
Inspector Craddock – a mature man
Sergeant Mellors – a man or woman of any age
Springhouse Theatre Company
Springhouse Theatre Company 14119 Old Nashville Hwy Smyrna, TN 37167