Springhouse Theatre Company
More Than You Expected

Lived in Smyrna eight years and had never gone to this theater. Wow. What a jewel we have in Smyrna. I will be attending all performances now. Truly top notch. Watch out TPAC.
David
I came to the show last night, and it was superb. Y'all really did quite an amazing job! Now I just have to wait for Fiddler on the Roof.
Caitlyn
Great show last night! We so enjoyed your performance and the great cast! !!!!!!!!!!!! The play was as good as the book….
Becky
I went to see The Giver last night at Springhouse Theatre. Okay let me start by saying I have never read this book. I loved this play! There were times that I felt like there was no one else in the theater but me. I laughed and I cried and I audibly gasped. I was very surprised that I was so incredibly pulled in to this sameness world! Great job!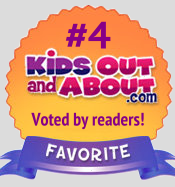 Springhouse Theatre Company and director Rachael Parker have announced the dates for auditions of Disney's BEAUTY AND THE BEAST The show dates are September 15, 16, 22, 23, 29, 30 & October 1, 2017.
NOTE: Auditions for this show have been divided into two different sections: one date is set for auditions for Belle only and two dates are set for all other roles.
Audition Location: Springhouse Theatre Company, 14119 Old Nashville Hwy, Smyrna, TN, 37167.
Audition for Belle: Saturday, July 8: 10AM-3PM
Auditionees need to come ready to sing required song, bring a one minute Disney Princess inspired monologue, and dance.
Auditions will be scheduled in blocks of one-hour increments.
Auditionees should supply director Rachael Parker via email rachaelparker1224@gmail.com with up to 3 available time slots as well as request the sides and required song.
NOTE: If auditionees are unable to attend the Belle audition day, please contact Rachael Parker (email above) to work something out.
Auditions for All Other Roles:
July 9: 5PM-9PM
July 10: 6PM-10PM
Auditionees for all other roles need to come ready to sing required song, read from the script, and dance.
Email Rachael Parker rachaelparker1224@gmail.com to request required song.
Callbacks: July 11th – 6PM – 10PM
NOTE: The role of Babette has been precast.
For more information about auditions or the show, email Rachael Parker rachaelparker1224@gmail.com.
About Disney's BEAUTY AND THE BEAST
Springhouse Theatre Company's 2017-2018 season begins with Broadway's modern classic, Disney's BEAUTY AND THE BEAST. An international sensation that has played to over 35 million people worldwide in 13 countries, Disney's BEAUTY AND THE BEAST ran on Broadway for over thirteen years and was nominated for nine Tony Awards, including Best Musical. The scintillating stage version, which was based on the Academy Award-winning animated feature, includes all the wonderful songs written by Alan Menken and the late Howard Ashman, along with new songs by Mr. Menken and Tim Rice. Musical theatre at its finest, it's a tale as old as time that you'll want to share with the whole family. Show dates are September 15, 16, 22, 23, 29, 30 & October 1.
DISNEY'S BEAUTY AND THE BEAST
is presented through special arrangement with Music Theater International (MTI) .
All authorized performance materials are also supplied by MTI.
www.MTIShows.com
Springhouse Theatre Company
Springhouse Theatre Company 14119 Old Nashville Hwy Smyrna, TN 37167