Springhouse Theatre Company
More Than You Expected

Lived in Smyrna eight years and had never gone to this theater. Wow. What a jewel we have in Smyrna. I will be attending all performances now. Truly top notch. Watch out TPAC.
David
I came to the show last night, and it was superb. Y'all really did quite an amazing job! Now I just have to wait for Fiddler on the Roof.
Caitlyn
Great show last night! We so enjoyed your performance and the great cast! !!!!!!!!!!!! The play was as good as the book….
Becky
I went to see The Giver last night at Springhouse Theatre. Okay let me start by saying I have never read this book. I loved this play! There were times that I felt like there was no one else in the theater but me. I laughed and I cried and I audibly gasped. I was very surprised that I was so incredibly pulled in to this sameness world! Great job!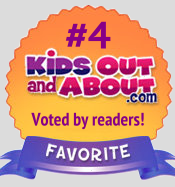 Announcing auditions for Springhouse Theatre Blackbox One-Acts!
The show dates are October 26, 27, 28, and 29.
Audition Information: Audition dates will be September 24 from 5:00-7:00 P.M. and September 25, from 7:00-9:00 P.M.
Headshot and resume is recommended but not required. Please come prepared with a one minute monologue. There will also be cold readings from the script.
SHOWS
"The Happy Journey from Trenton to Camden"
By: Thornton Wilder
A comedy
3 men, 3 women
Directed by: Teri Beck
A father, mother and two of their three surviving children drive from Newark, New Jersey to Camden to visit their married daughter, who has recently lost her baby in childbirth. Their journey is punctuated by talk, laughter, memories (some mundane, some happy, some painful), and appreciation of the Now – ham and eggs, flowers, family, sunsets and the joy of being alive. In this family drama, nothing much happens-and yet everything important happens. As Ma Kirby says, "There's nothin' like bein' liked by your family."
CHARACTERS
THE STAGE MANAGER
MA – Mrs. Kate Kirby
ARTHUR – 13, her son
CAROLINE – 15, her daughter
PA
BEULAH – 22, the Kirbys' married daughter who lives in Camden, New Jersey
"Where Have All the Lightning Bugs Gone"
By: Louis E. Catron
Dramatic Comedy
1 male, 1 female (both high school/college age)
Directed by: Hunter Thaw
Written by a college playwriting instructor, this nostalgic play captures the almost unspeakably poignant wonder of love. It is popular with high school, college and community theatres. A boy and girl meet and fall in love by discovering how to touch as people, not as sexual beings. The refreshingly innovative style makes it an ideal actors' challenge.
CHARACTERS – Boy, Girl
Springhouse Theatre Company
Springhouse Theatre Company 14119 Old Nashville Hwy Smyrna, TN 37167